Curated by Marie Rebecchi (Paris) & Elena Vogman (Berlin)
in collaboration with Till Gathmann (Berlin)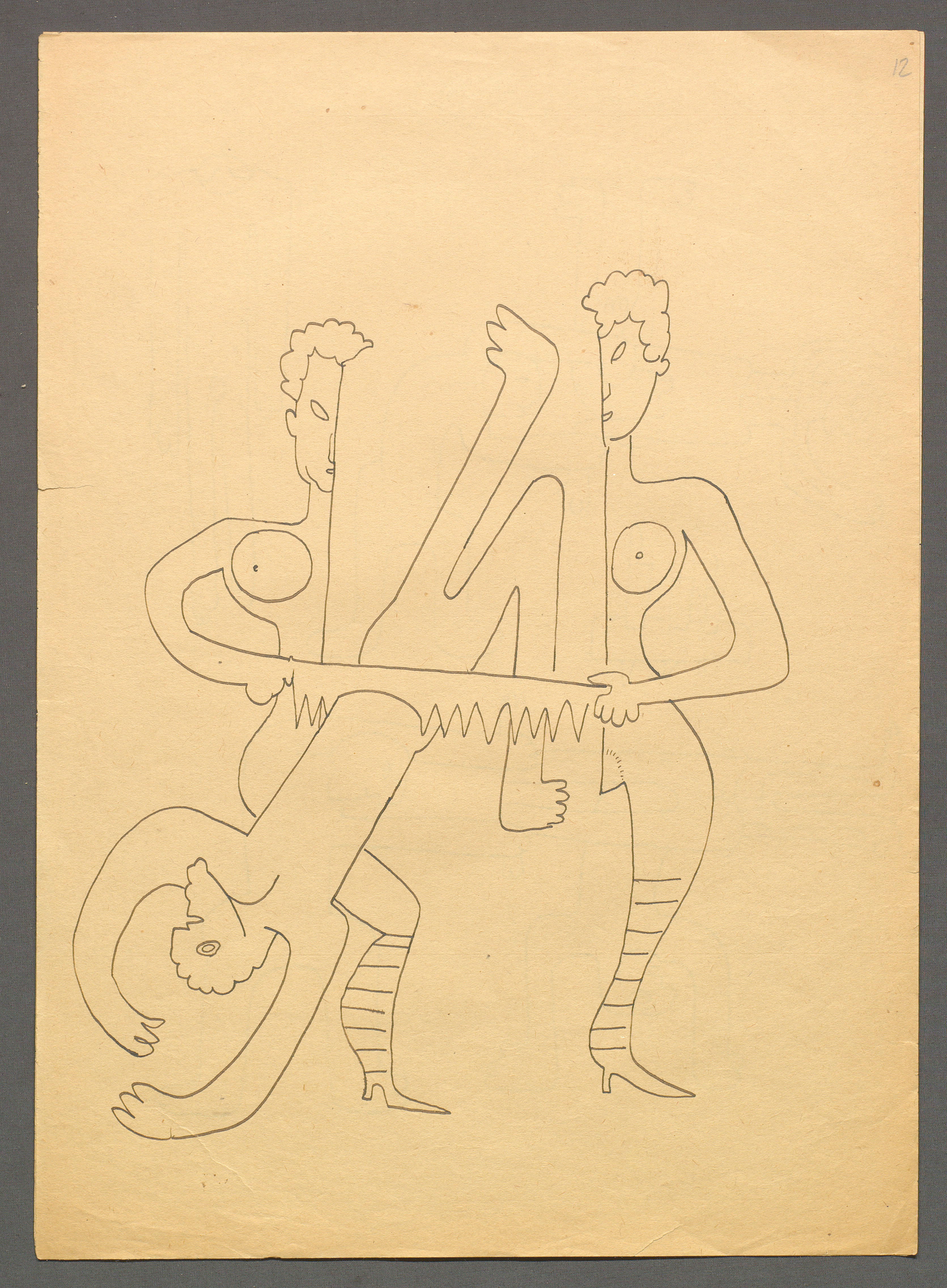 Bodies produce values, materializing complex economies that exceed the merely functional unity of their parts. Eccentric values emerge from the field of tensions between the individual and collective, nature and culture, the present moment and the evolutionary past. The work of the Soviet film director and theorist Sergei Eisenstein is marked by an incessant attempt of producing, recording and analyzing such expressive manifestations. "Ex-stasis," for him, literally meant "standing out of oneself," "departing from one's ordinary condition."
Rather than naming a weakness, this potential of being affected was for Eisenstein a vehicle of transformation, involving at the same time an anthropological, ethic and political dimension. Starting with his unrealized project Capital (1927–1928), which aimed to combine Marx' "Critique of Political Economy" with Joyce's method of "inner monologue," the exhibition displays three more films from Eisenstein's archives, none of which was completed: Que viva Mexico! (1931–1932), Bezhin Meadow (1935–1937), and Fergana Canal (1939). In Capital, Eisenstein planned to explore Marx' theory of value through a semiotic excess in chains of montage, dissecting bodies and dissociating causal relations constitutive of capitalism. Whereas his later projects undertake this critical venture using an anthropological approach – one in which value emerges as a sensuous surplus that the centralized order tries to negate. In the Mexican footage the afterlife of pagan antiquity suddenly becomes visible in contemporary Christian rituals, the manual forms of labor preserve a memory of ancient artes populares. Eisenstein's images revalorize these complex social relations by tracing the morphology of their movements. Values thus become a medium of critical experience, a force rather than a norm.
The exhibition unfolds this continuity of vision from Eisenstein's encounter with Georges Bataille and the circle of the Parisian journal Documents to his engagement with the "lay anthropology" of the avant-garde journal Mexican Folkways, from the use of non-professional actors (tipazh) embodying mythical figures in Bezhin Meadow to a historical reflection on cruelty and labor in Fergana Canal. Seen in this new perspective, Eisenstein's work appears itself as a restless process of self-decentring, an experimental and limitless prism of eccentric values.
On display are manuscripts, drawings and film footage from Eisenstein's archives, works by Tanja Efrussi, Clemens von Wedemeyer, Jean Painlevé et al.
Exhibition opening: April 20, 7 p.m.
With a short tour including statements by Antonio Somaini, Eka Tewes, Anselm Franke, Gal Kirn, Clemens von Wedemeyer, and others.
Opening times: 21 April–25 May, Wed–Fr 2–6 p.m., Sa 12–4 p.m.
Events:
9 Mai 2018, 5 p.m. – 8 p.m.
With Irene Albers (Berlin), Pawel Moscicki (Warschau), Elena Vogman (Berlin)
23 Mai 2018 , 4 p.m. – 7 p.m.
Atelier II: Exhibiting Archives 
With Alexandra Selivanova (Moskau), Daniel Muzyczuk (Lodz), Aleksandra Jach (Lodz)
25 Mai 2018, Finissage,  7 p.m.
Special Screening: Sergej Eisenstein, Jay Leyda: Eisenstein's Mexican Film. Episodes for Study
225 min., Courtesy of Gosfilmofond
The exhibition is a part of the series Pluralizing the Singular