Curated by Miwa Negoro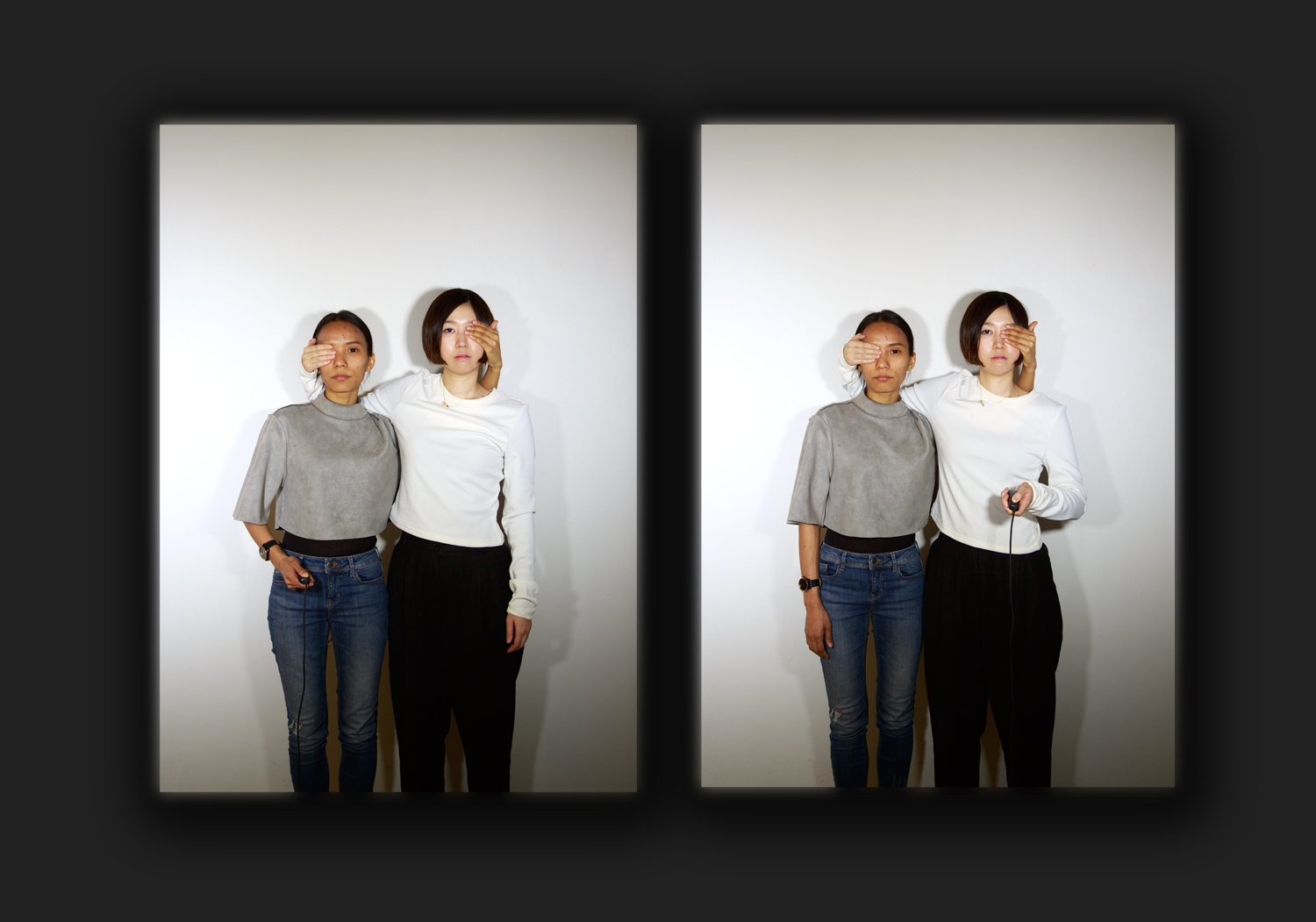 Questioning anew the act of watching moving images, Japanese artist Aya Momose (b.1988, Tokyo) deals with the fundamental problem of video as a medium that inevitably contains polarities and imbalances. Divergences of voice and body, language and gesture are highlighted and explored by Momose's poetic and intellectual wit. In so doing, the artist illustrates the precarious and ambiguous nature of subjectivity, ultimately exposing the uncertainty of relations and communication with others. Borrowing the Other Eye is Momose's first solo exhibition in Europe. It gathers together a selection of recent and past works, including a new photographic work, shown for the first time.
Exhibition Opening: 7 June, 7 p.m.
Opening Performance:
"Fixed Point Observation", 7 June,  8 p.m.
During the opening of her solo exhibition, the artist Aya Momose submits a unique questionnaire. As a performative act, 13 participants will sit in a circle, fill in a questionnaire, and then read out their answers, one by one. Although the words are the participants' own, what will happen when these responses are uttered collectively? What if the words themselves start to generate an autonomous text, producing new and other meanings? And in that case whose voice is it after all?
Opening hours during the exhibition: 8 June to 6 July, Mi–Fr 2–6 p.m., Sa 12–4 p.m.
Finissage: 6 July, 7 p.m.
https://diaphanes.net/titel/aya-momose-4523
The exhibition is a part of the series Pluralizing the Singular