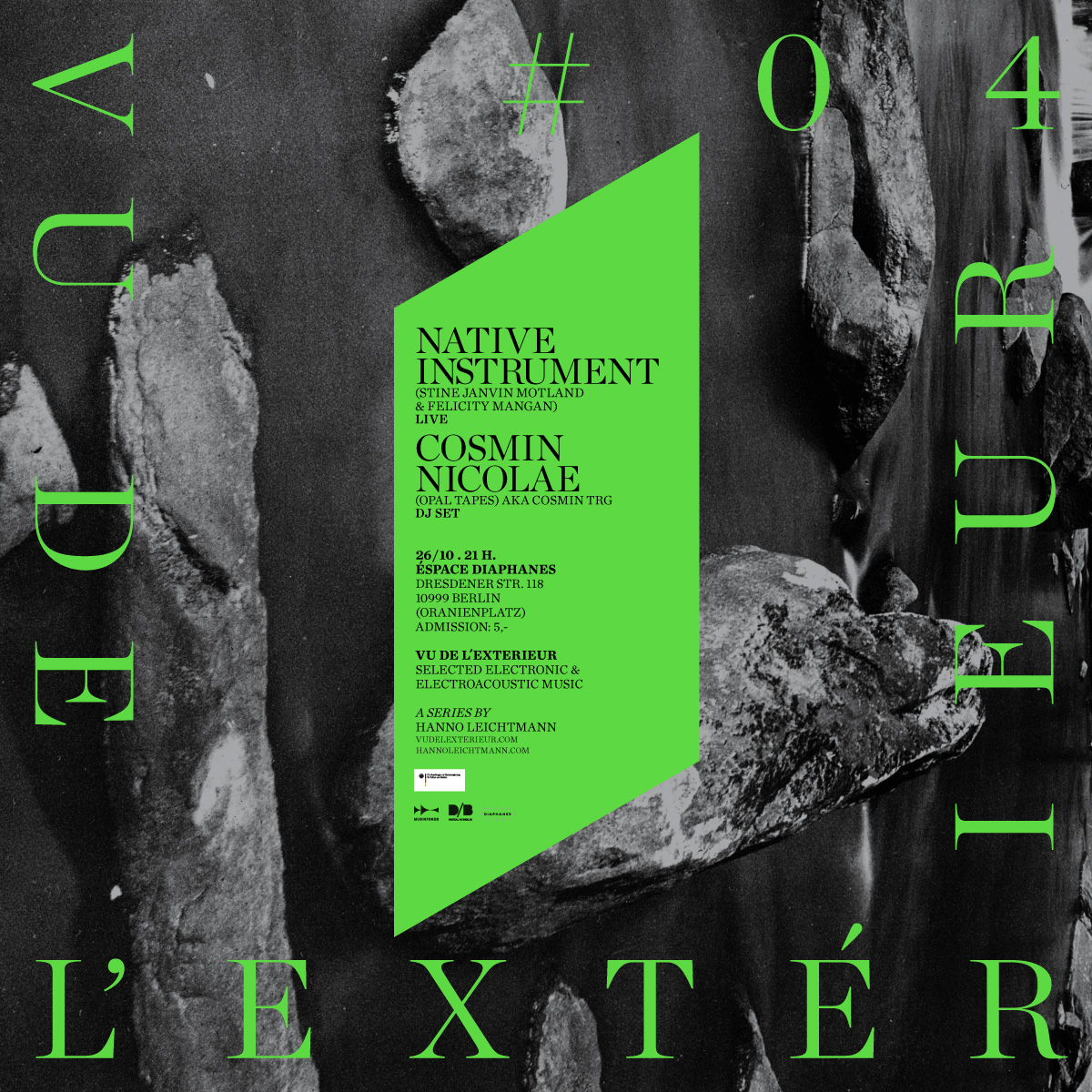 VU DE L' EXTÉRIEUR #4
Native Instruments - live / Cosmin Nicolae - Dj set

VU DE L' EXTÉRIEUR
is a new series for electronic and electroacoustic music located in the heart of Berlin Kreuzberg // Oranienplatz.

VU DE L' EXTÉRIEUR
will present on six dates throughout the year always an artist and a dj from either the electronic or electroacoutic / improvisers scene.

Every event will start with an introductory DJ-set by Hanno Leichtmann followed by a solo or duo concert performance and a listening DJ-set.